Haute Look had theBalm on sale back on February 1st and I'd really been wanting to try this brand for awhile now so I was all over it! This palette was 50% off, so I got it for $18! This is pretty much theBalm's answer to Urban Decays Naked Palettes, which I love, of course.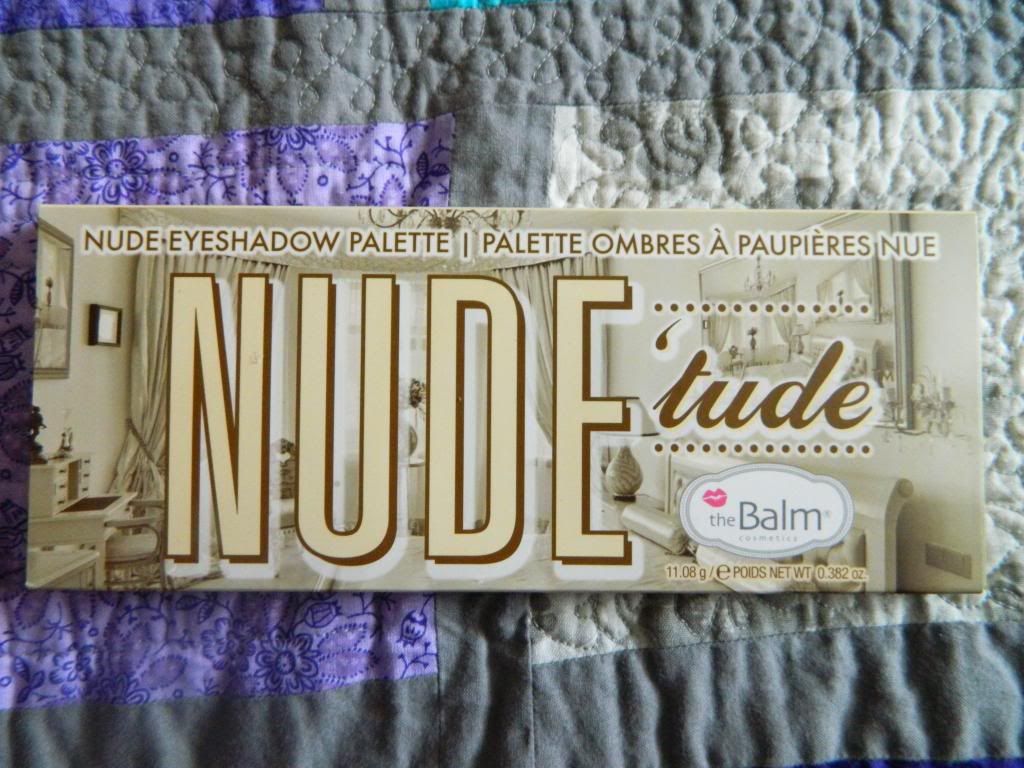 I like that it has a large mirror, but it's not very sturdy so it doesn't stay in the position I put it in without a support behind. Oh, well. It's pretty slim and travel friendly with a magnetic closure, so it doesn't fly open. I've been toting it to work all week. I also think it's cute that the shadows are covering the girls so they aren't indecent.
Here are the first six shadows from the left side of the palette.
All the colors swatched really well. They are all very pigmented and creamy to the touch.
From left to right we have:
Sassy - frosted white
Snobby - frosted gold
Stubborn - pinky-peach satin
Stand offish - frosted peachy-pink
Selfish - taupe satin
Sultry - matte dark tan
The other six shadows from the right side of the palette.
Sophisticated - olive brown with gold shimmer
Seductive - golden-bronze
Sexy - matte burgandy
Silly - brown with red and gold shimmer
Serious - matte black
Sleek - matte dark brown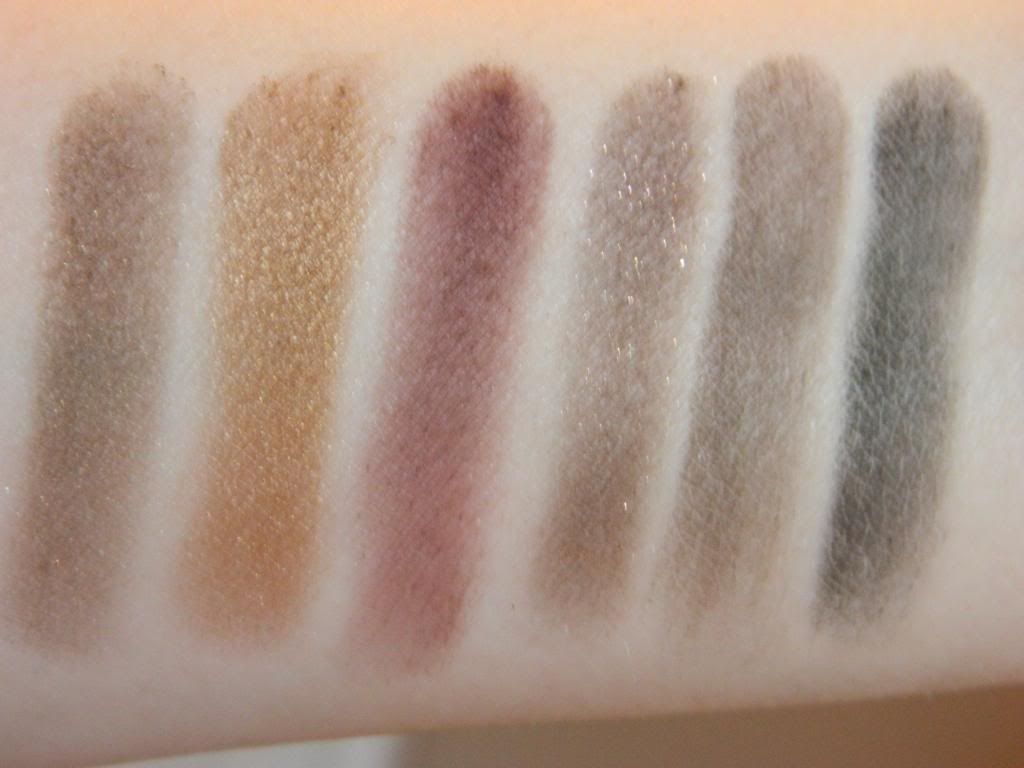 The palette came with a very small brush - I used this for smudging shadow along the lower lash line since its too small for all over eye application.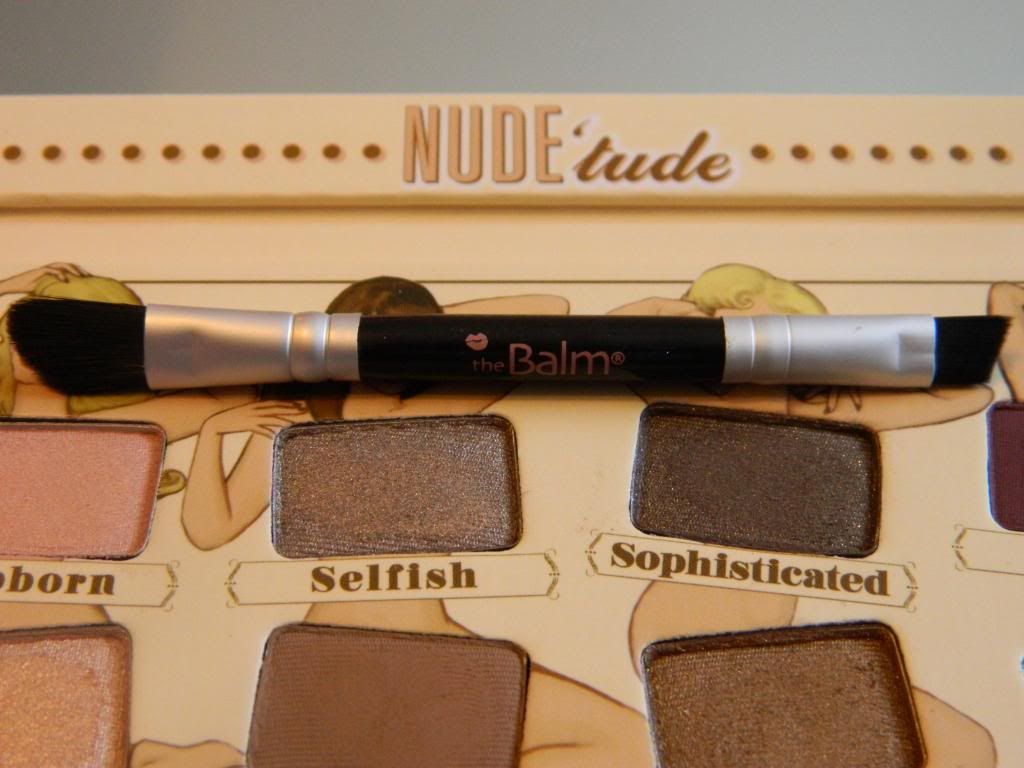 Here's a neutral look I created with the palette yesterday with Selfish and Sophisticated. I can't take good pictures with my phone in my office, so this is the best shot I could get.
Today I created a look using Seductive and Sleek. The dark brown in the crease makes it pretty dramatic, but its still wearable for day. I used Stubborn in the inner corner to brighten up my eye.
I am really loving this palette. The shadows lasted all day, I didn't have to touch up at all (with my UD primer potion). The color payoff is great - there isn't really one shadow I'm disappointed in. There isn't a really great highlight shade, but I'm sure we all have a favorite highlight shade we can pull out for a look - I've been using Benefit's Watt's Up lately.
I am Bubblymuppet and I approve this eyeshadow.